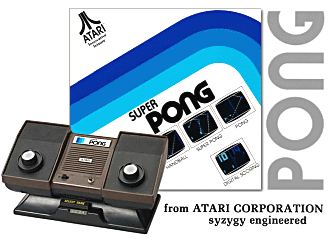 Pong... One of the earliest forms of electronic entertainment in the world, it was demanding coins in bars and arcades all over America, and Atari, the pioneer of the Pong arcade concept, was about to bring it to the home.
The now infamous "bat and ball" game was about to invade homes across America, and the world.
Engineering the arcade Pong into a home version was the work of Harold Lee, together with Bob Brown and Al Alcorn. They designed the majority of the electronics into a silicon chip, the next step was to find a retail channel for the new product. Atari was an arcade manufacturer at this time, and it would be their first retail/home product, a milestone for the company.
Tom Quinn of Sears Roebuck & Co. was impressed by the presentation of the prototype, and quickly signed up to sell the unit through their stores. In fact, when it came to the holiday season of 1975, you either had to pre-order a unit, or wait in line to get one - Atari sold over 80,000 units, and Sears even went on to order their own version, the first OEM contract for Atari!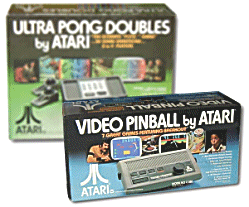 Atari went on to produce Super Pong, Pong Doubles, Ultra Pong and variants of Pong utilising up to 4-player controllers. Other consumer products released in the 1970's included home conversions of Video Pinball and Stunt Cycle.
In fact the market was so crowded with Pong and Pong variants, you could have purchased a number of systems from manufacturers such as Sears, Telegames, Binatone, Radio Shack, Pye, Concept 2000, Unisonic, Magnavox, the list goes on!
Ultimately, Pong variants flooded the market following Atari's retail success. But these early home products from Atari paved the way for a much bolder vision, and that was a programmable cartridge based video game system that made Atari the fastest growing video games company in the world.