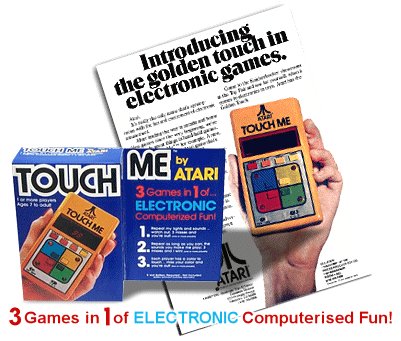 Atari launched "Touch Me" in 1978, and it would be the first and last product from the "Atari Electronics Games" division.
Touch Me was a simple game based on its Arcade game of the same name, where you follow a pattern of lights and sounds and keep replicating them to get a high score. The longer you can keep replicating the computers move, the harder it becomes. MB Games launched a much more successful version called "Simon" a short while after the Atari version launched.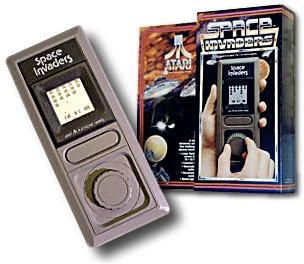 Two further products had been previewed, Space Invaders and Breakout, but they failed to make it to market, and the division was closed.
Move your mouse over the image below to see how touch me works!